The French capital of Paris is renowned as the City of Love, and its beguiling atmosphere has long inspired musicians, poets, and artists. This post highlights 20 marvelous songs illustrating why this city captivates so many hearts. From classics to contemporary tunes, each track will evoke the romance, beauty and history associated with Paris for a truly immersive experience.
Short Summary
Celebrate the City of Love with 20 iconic songs about Paris, from Edith Piaf's "La Vie En Rose" to Yael Naim's "Paris."
Enjoy romantic odes and joyous anthems that capture the beauty and enchantment of this timeless city.
Let these classic tunes take you on a journey through its vibrant streets, inspiring cafés, and creative underground culture.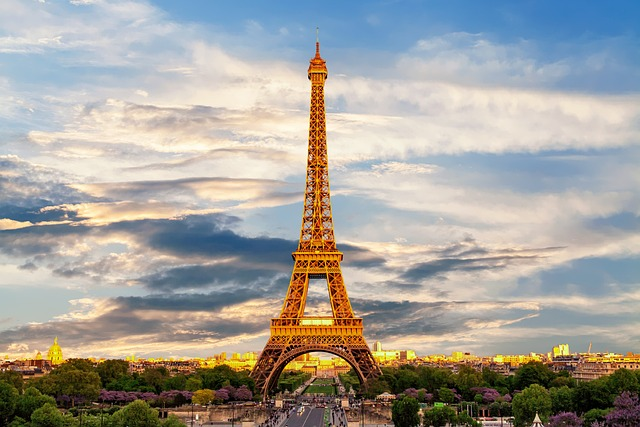 1. La Vie En Rose – Edith Piaf
"La Vie En Rose," a timeless classic, was created by the legendary French singer Edith Piaf. This beloved tune captures the essence of Paris with its enchanting melody and Piaf's captivating voice.
The song celebrates the joy of life in the iconic French capital, evoking images of strolls along Rue de la Paix. With passionate lyrics that inspire listeners to embrace each moment joyfully, "La Vie En Rose" has become one of France's favorite cultural treasures, leaving a lasting impression and creating warm memories for all who encounter its magic.
2. J'ai Deux Amours – Josephine Baker
The remarkable Josephine Baker's song "J'ai Deux Amours" is one of the most popular French tunes about Paris. The American singer, who chose France as her home and supported its resistance during wartime, expresses delight in loving two cities, including Paris, a destination she looks forward to revisiting. Her admiration for this city has created the anthem that ex-pats sing when they find solace in their new home country.
Another hit tune from Suprême NTM called "Paris sous les bombes" also reflects the love many have for Paris – ultimately making it into one of France's beloved songs on this topic.
3. Les Down Champs-Elysées – Joe Dassin
Joe Dassin's "Les Champs-Elysées" is a delightful tribute to the illustrious boulevard of Paris. The tune speaks about an enjoyable journey along the route and finding love in its romantic atmosphere, accentuating its loveliness.
As you listen to Joe Dassin's enchanting sound, one can almost feel alive with all that happens on this iconic avenue (from high-end boutiques to the Arc de Triomphe located at the very edge), proving again how grand it is. This beautiful piece serves as a reminder of eternal splendor from within each corner of our enchanting city.
Next: Top 7 Songs About Freedom
4. I Love Paris – Ella Fitzgerald
"I Love Paris" is a timeless and enchanting song composed by Cole Porter in 1953. Initially featured in the musical Can-Can, it gained widespread popularity through its captivating melody and heartfelt lyrics.
Ella Fitzgerald, renowned for her mesmerizing vocals, included a remarkable rendition of the song on her 1956 album Ella Fitzgerald Sings the Cole Porter Songbook. With her signature style and impeccable phrasing, Fitzgerald's version of "I Love Paris" beautifully captures the romantic essence of the city, transporting listeners to the enchanting streets and embracing them with a nostalgic longing.
5. La Bohème – Charles Aznavour
Charles Aznavour's "La Bohème" is a song that nostalgically reminisces his upbringing in northern Paris and his longing for those past times spent outside town. Its heartful lyrics and catchy tune perfectly capture Montmartre's free-spiritedness, where artists roamed around creating masterpieces with great enthusiasm. It is an important reminder of this beautiful city's heritage, rich in artistry and its undying attraction.
6. Paris, Texas – Lana Del Rey
"Paris, Texas" is a captivating song by Lana Del Rey featuring SYML from her ninth studio album titled "Did you know that there's a tunnel under Ocean Blvd." The song's title pays homage to the renowned 1984 drama film "Paris, Texas," directed by Wim Wenders.
Initially leaked as part of the "March 1st Side A Leak," this track beautifully explores Del Rey's journey from Paris to Alabama, symbolizing her detachment from a faltering relationship. By mentioning American cities like Paris, Texas, Florence, Alabama, and Venice, California, the song emphasizes Del Rey's appreciation for the lesser-known towns that hold personal significance.
7. Paris Le Flore – Etienne Daho
Etienne Daho's captivating tune "Paris Le Flore" whisks the listener away to Pigalle and Ile Saint-Louis, painting a vivid picture of Paris' beauty. His graceful music is accompanied by meaningful lyrics that capture all the sights, smells and sounds of its world-renowned café culture, from freshly brewed coffee aromas wafting through picturesque streetscapes filled with people chatting over warm croissants.
The song affectionately celebrates this timeless tradition as it transports listeners right into the heart of Paris, remembering how these cafes make ordinary moments seem extraordinary again.
Next: Top 10 Songs About California
8. Little French Song – Carla Bruni
"Little French Song," sung by Carla Bruni, is a delightful journey of discovering how music can brighten one's life. Her sweet voice and cheerful melody transport listeners to Paris, with all its iconic sites and romantic atmosphere. The charm of this classic city shines through in every note as it affirms that sometimes happiness can be found just from singing a "little French song." This heart-warming musical experience proves again why France will always have a special place in people's hearts.
9. La Seine and I – Vanessa Paradis
"La Seine and I" is a delightful song performed by Vanessa Paradis, featured in the soundtrack of the animated film "A Monster In Paris." The lyrics portray a sense of enchantment and admiration for the Seine River. Paradis expresses her fascination with the river's beauty and the captivating atmosphere it creates.
The song's uplifting melody and Paradis' heartfelt vocals bring the listener a feeling of being alive and in the presence of something extraordinary. The lyrics also hint at a connection between the narrator and the river, as they mysteriously and magically intertwined.
10. Paris – Little Dragon
"Paris" by Little Dragon, a Swedish electro-pop band, offers a glimpse into their synthetic world with ethereal synths and a steady beat. The song, featured on their fourth album, "Nabuma Rubberband," captures a sense of melancholy as lead singer Yukimi Nagano sings about transformation and moving on after a breakup.
The lyrics reflect a longing for a connection lost, referencing Paris and the feeling of drifting away. Despite the somber tone, the track maintains momentum through ticking hi-hats and layered instrumentation. "Paris" showcases Little Dragon's ability to create a captivating sonic landscape that evokes introspection and a desire for change.
11. Paris – Marc Lavoine & Souad Massi
"Paris" is a poignant and evocative song performed by Marc Lavoine and Souad Massi. The song captures the essence of wandering through the streets of Paris with heartfelt lyrics. It portrays the love-hate relationship one can have with the city—enchanted and overwhelmed by its bustling energy.
The lyrics vividly depict strolling along the sidewalks, sipping coffee in cafés, and contemplating life's ups and downs in the city's nooks and crannies. The song reflects the emotional connection one can develop with Paris, experiencing its joys and sorrows and ultimately captivated by its timeless allure.
12. Free Man in Paris – Joni Mitchell
"Free Man in Paris" is a soulful song by Joni Mitchell that pays tribute to her close friend and music agent/promoter, David Geffen, during their trip to Paris in the early 1970s. Although Geffen is not directly mentioned by name, Mitchell beautifully captures his essence as a hardworking individual responsible for creating hits and shaping careers.
The song highlights the contrast between Geffen's hectic professional life and the sense of liberation and tranquility he finds while vacationing in Paris. Mitchell's heartfelt lyrics express the freedom and joy Geffen experiences in the city, unburdened by obligations and decision-making. It is a poetic homage to the moments of respite and self-discovery that Paris offers.
13. Bonjour, Paris! – Audrey Hepburn, Fred Astaire & Kay Thompson
Fred Astaire, Kay Thompson and Audrey Hepburn came together to create the musical romantic comedy film Funny Face in 1957. This lighthearted work includes a song entitled "Bonjour, Paris!" perfectly capturing Paris's captivating atmosphere through its lively melody and impactful lyrics.
As they waltz along charming streets singing together, these three individuals bring life to this City of Love. Reminding viewers why it will always remain an alluring destination for so many people worldwide.
14. April in Paris – Ella Fitzgerald and Louis Armstrong
Ella Fitzgerald and Louis Armstrong's "April in Paris" is a jazzy rendition that recalls springtime memories in the city. The captivating melody and lyrics depict blooming flowers, radiant sunshine, and a cheerful atmosphere, capturing the essence of the beloved capital in April: warmth, color, and liveliness.
The song has stood firm as a reverence of what people find enchanting about Paris. Something magnetic surrounds its ability to capture emotion timelessly within one's heart through romance or admiration for history.
15. Paris – The Chainsmokers
"Paris" by The Chainsmokers takes listeners on a metaphorical and literal journey of a millennial relationship. It explores the ups and downs, from youthful naivety to heartbreak and mistakes, as the couple remains committed to enduring the challenges together.
The lyrics vividly portray their stay in Paris, seeking an escape from parental influences. Amidst the struggles, they strive to prove themselves, to show that they are better. With a catchy melody and relatable themes, the song captures the essence of a modern love story and the determination to overcome obstacles as a team.
16. Il est cinq heures, Paris s'éveille – Jacques Dutronc
"Il est cinq heures, Paris s'éveille" is a timeless song by Jacques Dutronc, released in 1968. It has become an iconic French-language single, hailed as one of the best. The song was born from a dinner conversation between Jacques Dutronc, Jacques Lanzmann, and Jacques Wolfsohn, where the idea of capturing the essence of Paris in the morning was discussed.
The lyrics present a modernized portrayal of the city awakening at 5 AM, replacing idyllic scenes with a vibrant and energetic atmosphere of trucks, cars, and strippers. Dutronc's words also criticize urban development, referencing the demolition of Gare Montparnasse for the Tour Montparnasse skyscraper.
17. I Love Paris – Frank Sinatra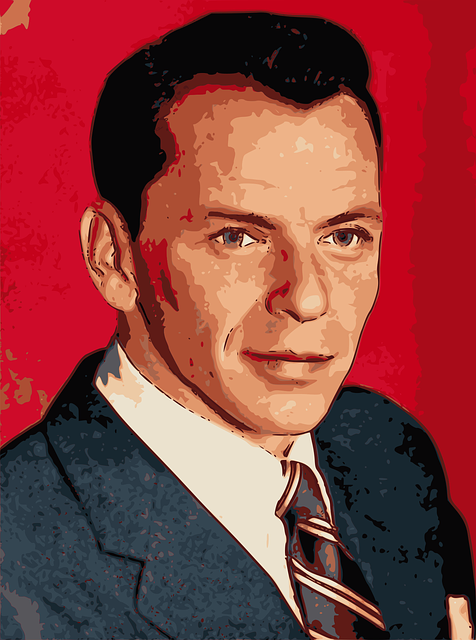 Frank Sinatra's "I Love Paris" is a love anthem for the smitten city. The catchy music and passionate lyrics capture Paris' romantic energy that inspires admirers globally.
This timeless masterpiece still resonates with fans everywhere today as a reminder of how enchanting this City Of Light truly is, able to bring lovers together in celebration.
18. Paris – Yael Naim
"Paris" is a heartfelt song by Yael Naim that captures the emotions and experiences of being in the city. The lyrics depict a sense of displacement and longing as the singer finds herself in Paris, away from her home and loved ones. She describes the city with dim lights, grayness, and fog, yet she finds happiness in its midst.
Naim's beautiful voice expresses the enchantment and melancholy that Paris evokes. Throughout the song, she yearns for her loved ones and contemplates the meaning of her happiness in this foreign place. As the song concludes, the singer bids Paris farewell, anticipating her return to her true home.
19. Paris – Taylor Swift
"Paris" by Taylor Swift is a captivating track from her album "Midnights." Released as part of the surprise drop of the 3 AM edition, the song explores the theme of being deeply in love and the ability to escape from the outside world.
Swift's lyrics depict a sense of devotion and obsession, where the protagonist is so consumed by their love that they block out distractions and create imaginary adventures with their partner. The reference to Paris symbolizes romanticism and a place where they can be transported to another realm. It's a heartfelt ode to love's ability to transcend reality and create a world of its own.
20. Paris – Sabrina Carpenter
Sabrina Carpenter's "Paris" is a heartfelt song about searching for love elsewhere, only to realize it was always nearby. With a steady guitar riff, cinematic percussion, and pulsating synths, the track stands out on her album "Singular: Act I."
The lyrics portray the journey of self-discovery and the realization that love can be found in unexpected places. Despite the allure of Paris, the singer acknowledges that her heart already belongs to someone in Los Angeles. "Paris" beautifully captures the bittersweet emotions of longing and self-realization.
Summary
These 20 songs transport you to Paris, showcasing its timeless beauty and influence on artists. From classic tunes like "La Vie En Rose" to modern hits like Taylor Swift's "Paris," they capture the city's uniqueness. Let them ignite your curiosity and experience the city's wonders of love. Bon voyage!
Frequently Asked Questions
What is the song associated with Paris?
The song most commonly associated with Paris is La Vie En Rose by Edith Piaf. This chanson is a romantic and passionate tribute to love, capturing the essence of the renowned City of Love. An iconic tune for a stunning city!
What is a very famous French song?
With a vast selection of French songs, the timeless and ever-popular "La Vie en Rose" by Edith Piaf stands out. It has been enjoyed for many years and is guaranteed to bring cheer with its classic charm!
What is the old French song about Paris?
The iconic song Sous le Ciel de Paris, by Hubert Giraud and Jean Dréjac for the 1951 movie of the same name, portrays an affectionate story about a love affair with Paris under its night sky. Singers like Edith Piaf and Yves Montand have reimagined their versions of this timeless masterpiece dedicated to Paris' beauty.
What is the typical music in Paris?
Paris offers music fans a variety of genres and styles from which to choose. Classical romantic pieces by Debussy are among the offerings, and more modern-day electronic sounds that people can enjoy. This world-renowned city also boasts an exciting jazz scene with traditional French tunes and cutting-edge compositions regularly performed here. No matter what type of sound you're looking for, Paris will surely have something that will please your ears!
Eduardo Perez is a multi-instrumentalist with over 20 years of experience playing instruments such as piano, guitar, ukulele, and bass. Having arranged songs and produced music in a recording studio, he has a wealth of knowledge to share about analyzing songs, composing, and producing. Currently pursuing a Bachelor of Arts degree in Interdisciplinary Musical Studies at Berklee College School of Music. Featured on Entrepreneur.com. Subscribe to his YouTube channel, or follow him on Instagram.