Gather your friends and family around to enjoy some fun country music on the ukulele! Learning how to play easy yet catchy ukulele songs is a great way for you and your fantastic instrument to create an amazing show. With these simple, classic as well as modern Country Uke Songs – all that's left now is just a bit of strumming and singing so grab hold of it and let's get going!
Short Summary
Discover timeless classics and modern hits with 5 classic & 5 modern country ukulele songs for beginners.
Learn chord progressions, strumming patterns and singing while playing to enhance your performance.
Explore the legacy of iconic country music artists including Johnny Cash, Dolly Parton, Willie Nelson, Patsy Cline & Garth Brooks on the ukulele!
Top 5 Classic Country Ukulele Songs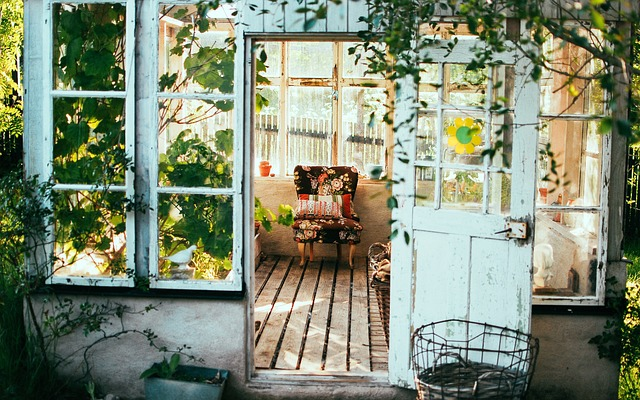 Classic country music has a long and revered history, making it ideal for beginners learning to play the ukulele. These familiar tunes are popular among fans of country music, with easy-to-play chord progressions and memorable melodies that lend themselves perfectly to singing along too! Let's look at five well known classic songs by artists like Johnny Cash and Dolly Parton, these timeless classics make great starting points for any beginner wanting to explore playing ukulele in the style of traditional Country Music.
The lyrics from these original recordings carry so much emotion, which is why they have resonated around the world over time, each offering something special that new musicians can appreciate when picking up an instrument such as the Ukulele! Whether you're keen on strumming chords or just practicing some simple scales on your favorite Playlist – get out there and enjoy all this genre has to offer novice players looking for fun ways into playing wonderful classical musical pieces.
Next: 33 Easy Ukulele Songs for Beginners
"I Walk The Line" by Johnny Cash
The renowned and beloved song "I Walk The Line" by Johnny Cash, was the first to reach number 1 on Billboard. Despite its simple chords, which makes it perfect for ukulele beginners to learn music from this iconic artist, this classic expresses his devotion towards Vivian Liberto when they were newly married.
Music lovers have been cherishing "I Walk The Line" across generations ever since it came out and continues to today as a meaningful piece of art about love that anyone can relate to regardless of instrument or style preference.
"Take Me Home, Country Roads" by John Denver
John Denver's famous anthem, "Take Me Home, Country Roads", has been adopted as one of the official state anthems for West Virginia since 2014. As it is easy to play with only a few simple ukulele chords – A, D, E and E7. This song makes a great pick for novice players who are looking to learn their first tune on their instrument.
The heartfelt lyrics combined with its memorable melody make "Take Me Home Country Road" irresistible when played out loud or sung along while strumming your ukulele strings! This classic country hit will surely remain adored by many from all generations to come.
"Jolene" by Dolly Parton
Using just four chords (G, C, D and A), with easily remembered lyrics about a woman's strength and resilience as she pleads for her lover to remain hers. The 1973 hit song by country legend Dolly Parton "Jolene" is an ideal entry point for ukulele beginners. It offers new players of this instrument a great opportunity to explore music making while mastering playing techniques that they can show off proudly in front of their friends or family members.
Plus it serves up lots of fun too!
"Hey, Good Lookin'" by Hank Williams
The classic country song "Hey, Good Lookin'" by Hank Williams has been recorded and covered in many different versions. It is a great choice for any ukulele player's repertoire as it features simple chords (C, D, F & G) along with an upbeat chorus that will have you strumming away on your uke! Many artists have taken to covering this timeless tune over the years, which makes it an excellent addition when learning how to play. So why not grab your instrument of choice and join these various musicians in jamming out to this fun track?
"Ring of Fire" by Johnny Cash
Johnny Cash's classic song "Ring of Fire" offers a celebration of the joys of being in love. Perfect for newbies on ukulele, its tune is catchy and easy-to-play with just G, C and D chords, perfect for those starting out playing country music!
The story behind this cherished melody makes it beloved by both fans of country songs as well as uke aficionados.
Top 5 Modern Country Ukulele Songs
It's time to look at some of the modern country ukulele songs available today. With simple chords and catchy melodies, these are great for both experienced players as well as those just starting out on their musical journey. We will be exploring five different tunes which showcase a range of styles from chart-topping hits to heartfelt ballads, all perfect pieces that any beginner can enjoy strumming along with while singing their favourite lyrics. All in all, modern country music is an excellent source of fresh material for your ukulele play!
"Wagon Wheel" by Old Crow Medicine Show
Playing and singing "Wagon Wheel" on a ukulele is sure to be an uplifting experience, especially for beginners. The easy chords (A Major, D Major, E Major and B Minor) make it simple to play this modern classic that celebrates the journey of one man from North Carolina to Virginia. With its memorable chorus coupled with upbeat strumming pattern (down-up-down-up), anyone can quickly learn how enjoyable playing the song can be!
"Love Story" by Taylor Swift
This Taylor Swift song, "Love Story", is ideal for ukulele newcomers looking to experience modern country music. The chords used are simple – D Major, G Major, A Major and B Minor – plus a catchy tune that will help make the journey of love come alive for you.
Take your strings in hand as this melody tells its tale: two young lovers whose families don't approve but who chase their hearts with courage anyways. It's an inspiring story that will have you strumming along with joy!
"Red Solo Cup" by Toby Keith
Toby Keith's tune "Red Solo Cup" is a jovial and peppy piece of music with its own whimsical narrative. Fitted to four chords (E Major, A Major, B Major and D major), it makes for an uncomplicated yet engaging take on modern country which can be easily played by anyone strumming away at the ukulele!
So get out your red solo cup and start merrily plucking along this cheerful melody, perfect for those looking to have some fun playing country songs on their instrument!
"Body Like a Back Road" by Sam Hunt
This song by Sam Hunt is great for ukulele players who are looking to learn a modern country tune. Easy chords such as F Major, C Major, G Major and A Minor along with an 8th note strum make "Body Like a Back Road" easy to pick up and enjoyable too – it's sure to become your favorite! The lyrics of this contemporary country hit express the simple ease of being in love. Making it perfect for those relaxed music sessions.
"Need You Now" by Lady Antebellum
This modern country song "Need You Now" by Lady Antebellum is the ideal selection for ukulele beginners to start with. Simple chords like E Major, B Major, C# Minor and A Major combined with an easy-to-learn down-up strumming pattern make it very accessible. Let this meaningful ballad give you motivation as you sing along while playing those strings on your instrument! So pick up that ukulele and bring out the beautiful music in "Need You Now", a timeless classic perfect for any occasion where hearts are filled with emotion.
Tips for Learning Country Ukulele Songs
If you're looking to have fun, improve your playing skills and gain confidence in yourself on the ukulele, then learning a few country songs is an excellent way of doing it. Here we'll show some helpful tips for becoming proficient with them, including understanding chord progressions more thoroughly, mastering different strumming techniques and singing while continuing to play.
Whether starting out or already experienced with the instrument. Focusing on popular pieces from Country music can be engagingly rewarding too, so follow these guidelines for best results!
Chord Progressions
To play country songs on the ukulele, it is important to understand basic chord progressions. These are sequences of chords that can be arranged in a particular order to build musical structure and create depth within the song. One very popular progression for many different genres consists of I-V-vi-IV chords.
By learning this pattern, you will have tools at your disposal that allow you to construct an interesting harmonic framework when playing country tunes, increasing tension and movement with each note being played on the ukulele. Having strong knowledge around how these chord structures work ensures quality music production!
Strumming Patterns
Playing ukulele with various strumming patterns is essential for making your country songs even more appealing. One of the most commonly used ones is 4/4, especially quarter-note patterning. The Island style can often be heard in many genres including country music, which adds flavor and beat to tunes! By practicing a variety of styles, you will be able to give every song an individualistic flair that cannot help but delight both performers and listeners alike when playing these great pieces.
Singing While Playing
If you want to make your performance more captivating and pleasant, then try singing along with playing the ukulele. Start small by training yourself in basic songs using one chord plus a straightforward strum pattern. Move forward at an easy pace gradually increasing complexity and attempting two chords accompanied by simple plucking as you practice all of these country ukulele tunes throughly while vocally expressing them too. Over time, if you stay consistent, your skills will sharpen tremendously enabling seamless vocalizing alongside cozy country-style rhythms played on the beloved instrument – the Ukulele!
Top 5 Country Artists to Explore on Ukulele
Country music is renowned for its iconic and influential artists who have produced masterpieces that keep resonating with worldwide fans. Learning to play these immortalized songs on the ukulele can be a great way of exploring their rich history and heritages. Here, we will discuss five legendary country performers whose tunes are appropriate for any uke player from beginner level up – Johnny Cash, Garth Brooks being some prominent names in this category. Their contributions to the realm of country music cannot be overstated and it's an enriching experience playing them using your own instrument like a ukulele!
Johnny Cash
The influential country music figure Johnny Cash has left a lasting legacy with his incredible catalog of 90 million sold records. For budding ukulele players, his beloved hits like "Folsom Prison Blues," "I Walk the Line," and many others are excellent starting points for honing their craft. With an appreciation of this musical genius' works, beginners will grow musically while also enjoying some timeless classics in genre history. To recognize its great influence on the world through songs crafted by a master songwriter such as Cash could be seen as honoring his memory even further.
Dolly Parton
Dolly Parton is a highly praised and admired singer-songwriter in the world of country music, best known for her classic hits such as "Jolene" or "9 to 5". Playing these songs on ukulele can be both an entertaining way to refine your playing skills, while also gaining insight into Dolly's influential musical legacy.
Using this approach not only allows you to learn more about her iconic work, but could also unlock potential within yourself that may never have been discovered.
Willie Nelson
A true master of country music, Willie Nelson's timeless songs are perfect for honing one's ukulele playing skills. Such classics as "Blue Eyes Cryin In The Rain," "Always On My Mind" and "Are You Sure" bring not only appreciation but also a deeper understanding of this great songwriter's iconic contribution to the genre.
Playing his unique melodies on the ukulele is sure to help sharpen players' skills while simultaneously introducing them to an essential part of musical history.
Patsy Cline
Patsy Cline is a well-loved country music singer and songwriter who rose to stardom in the 50s & 60s. She was one of the earliest female stars within this genre, renown for her powerful singing style that made many timeless classics such as "Walkin' After Midnight" or "I Fall To Pieces". Her songs are popular among ukulele players – those just starting out can use tunes like 'Crazy' with its identifiable chords to build up their skills while simultaneously revelling in appreciating Patsy's musical legacy. Ukulele players will find exploring her catalogue enriching when it comes to mastering various pieces on this instrument.
Garth Brooks
Garth Brooks is a renowned artist in the world of country music who has left an impressive legacy. His incredible songs such as "Friends in Low Places," "If Tomorrow Never Comes" and "The River" can be mastered with some practice on ukulele, allowing you to benefit from his skills both musically and insightfully into why he's had so much success. By playing these classics on your instrument, you'll be able to play them. Appreciate Garth Brooks' influence over modern country music!
Summary
The legacy and sounds of country music can be found in the genre's vast selection of classic and modern ukulele songs, from iconic artists like Johnny Cash to Dolly Parton. These timeless melodies can benefit both amateur and experienced players alike. Those who take up their instrument for these treasured tracks will gain improved skill while also deepening an appreciation for the culture behind this beloved style. Get your ukulele ready – allow yourself to get lost in a journey through some legendary tunes that have stood the test of time!
Frequently Asked Questions
What country songs can I play on the ukulele?
Playing country music on the ukulele is a great way to enjoy this style of tunes. Many classic songs, such as "Jambalaya" and "Folsom Prison Blues," have been adapted for easier playing on this instrument. Not only that, but almost any popular country song can be tailored into an arrangement playable with a ukulele! If you're looking to play some songs in this genre using your new stringed friend, then there are plenty of options available, all it takes is some creativity!
What are the 4 easiest ukulele chords?
Playing the ukulele is a lot of fun and it's surprisingly simple to begin playing chords. A great start involves learning the 4 main chords – C, G, Am and F. They form the basis for most songs and enable you to play numerous popular tunes.
Eduardo Perez is a multi-instrumentalist with over 20 years of experience playing instruments such as piano, guitar, ukulele, and bass. Having arranged songs and produced music in a recording studio, he has a wealth of knowledge to share about analyzing songs, composing, and producing. Currently pursuing a Bachelor of Arts degree in Interdisciplinary Musical Studies at Berklee College School of Music. Featured on Entrepreneur.com. Subscribe to his YouTube channel, or follow him on Instagram.